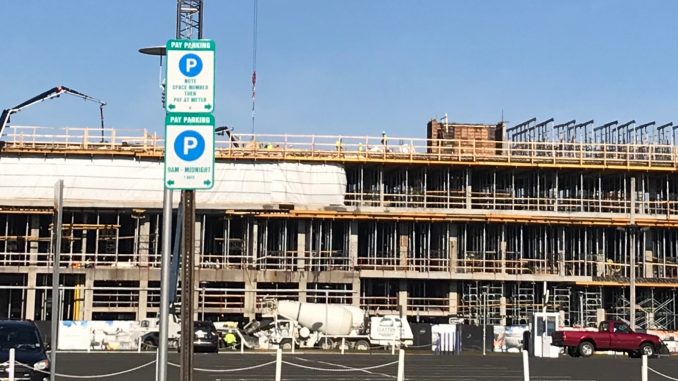 iStar Financial, the master redeveloper for the Oceanfront area in Asbury Park is constructing 1110 Ocean Ave -a combination hotel, condominium and retail complex located between 3rd and 4th ave on the ocean.
From the website:
1101 Ocean is a new mixed-use project with 128 residences, 58 hotel rooms, and 22,000 sq. ft. of ground level retail.
On December 11, 2017:
This is a picture of work under way for 1110 Ocean Asbury Park. iStar Financial, Developer.





And when completed – should look like this!: